MEDIA STROM- successful participation at Salone Internationale del Mobile"
Published at 30/04/2012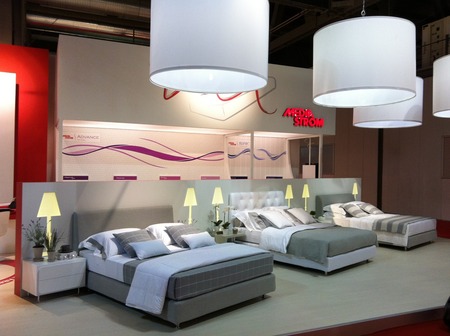 MEDIA STROM, the Greek leader in mattress industry, participated successfully at the International furniture Fair in Milan "SaloneInternationaledelMobile" on 17-22 of April 2012.
This fair is one of the biggest fairs in furniture industry and attracts more than 300.000 visitors the year.
MEDIA STROM had a really impressive booth that presented in the best way its superiority and product quality. Through this participation, MEDIA STROM had the opportunity to communicate with audience from all over the world. This way MEDIA STROM enhances its international expansion in order to become an international mattress company.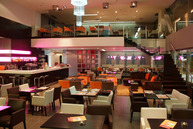 08/05/2012
Palmie bistro has been involved in the mass catering and leisure sector since 1966, flaunting from the very beginning a steady and continuous development, sticking always to the values of the triptych ...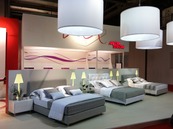 20/04/2012
Since its establishment in 1967, Media Strom has associated its name with ground-breaking innovations and exclusive sleep products. Our commitment to develop our expertise and adopt new materials, new ...
10/04/2012
Master franchising is a form of the franchisor-franchisee relationship in which the master franchisee essentially becomes a mini-franchisor for a specified territory. Within that territory, the master ...