About us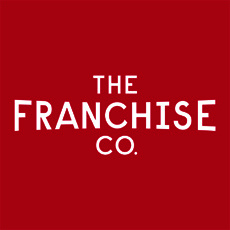 THE FRANCHISE CO. is the largest and most experienced consulting company in the field of Franchising and Network Development in Greece.
With highly experienced personnel, years of international experience, valuable know-how, strong network support and long-lasting collaborations with internationally renowned organizations, THE FRANCHISE CO. is offering comprehensive advice and developmental solutions, tailored to the customers' needs aiming at the effective and rapid expansion and growth of their network.
DEVELOPMENT OF THE BUSINESS CONCEPT & FRANCHISE SYSTEM
SERVICES
Before the beginning of operation of the pilot store
Feasibility Study for franchise development. Terms and Conditions
Feasibility Assessment Process
Alternative development strategies
Business Plan for Franchise System Development
Strategy planning
Integrated Company Diagnosis
Strategy Development Process
Marketing Planning and Implementation
Redesign of Business Procedures
Organization of mechanisms and procedures for network development and support
Financial Planning
Funding for venture capital
Evaluation and redesign of storage and distribution system/ evaluation of suppliers
Pricing Policy
Quantitative/ Qualitative market and competition research, satisfaction of customers, Retail Network Analysis
Determination and Improvement of the concept. Market Positioning
Determination of Product mix by type and channel
Panning and Improvement of Brand Image
Evaluation of Brand Image and Brand Equity
Brand Optimization Process
Retail Optimization
Store Design
Designing of a complete development plan
Determination of financial parameters of the Franchise System
Analysis of Human Resources needs and selection process
WORLDWIDE DEVELOPMENT
THE FRANCHISE CO., with 25 years' experience in international development franchise chains in conjunction with the IFCN, the largest international franchise network of consultants, provides comprehensive support services and franchise development systems aimed at the successful expansion in international markets.
Strategic planning for network development in international markets
Analysis and Evaluation of Alternative Development Strategies
Set Priorities
Market Research by country
Explore the factors that modulate the target market
Analysis of the company's profitability margins in the target market
Business Plan development by country
Specialized design for development of the company according to the particularities of each market
Evaluation of the Master Franchise rights
Preparation and Evaluation of Master Franchise agreements
Design and implementation of infrastructure development
Support for finding the right master franchisee
Custom franchise system by country
Network Development – subfranchise
SERVICES TO FRANCHISEES
Franchise evaluation of proposals
Franchisee candidate profile analysis
Evaluation of the proposed franchise to its suitability for self-employment within the franchise system
Research, Evaluation and Selection of alternative franchise systems
Objective information about the institution of franchising and developments in Greece and abroad
Explore Alternative Investment Options
Development of New Business Options
Explore Master Franchise Entry from the International Franchise Market
Financing - Grants
Grants - Integration into investment projects – edit , submission and approval of the grant file
Financial planning customized to the needs and to business plan of the franchisee candidate
Alternative Funding Source
Equipment Financing - Leasing
Financial evaluation of a new franchise store
Business Plan
Operating profit in 5 years horizon
Cost - Market Analysis
Cash flow - upfront investment required
Financial plan
Working capital
Breakeven Point
Payback period
Benchmarking investment
Legal support
Legal and Business Guidance
Relation analysis between franchisor - franchisee and adjusting the legal framework
Financial terms of cooperation
Appraisal rights – obligations
Conflict Prevention
Ensure Surplus Value
Real estate
Region Assessment
Consulting Services in Region Selection
Site Location Analysis – Retail Audit
Purchase, Rental, Leasing
Franchisees training
Human Resources Training
Technical customer service
Leadership
Sales
Entrepreneurship and family business
Franchise resales
Economic evaluation
Comparative Analysis - Market Research
Business Plan
Financial Plan
Negotiations
Legal Support
Phase Transition Management
MANAGEMENT CONSULTING & BUSINESS DEVELOPMENT
Services
Strategy and Business Planning
Business reorganization
Organizational and Operational Planning
Techno- economic Studies
Feasibility Study
Financial Planning
Balanced Scorecard
Strategic Marketing Plans
Promotion
Retail Optimization Procedures
Change Management
Human Resources Management