Palmie bistro- «Quality- reasonable prices- great aesthetics»
Published at 08/05/2012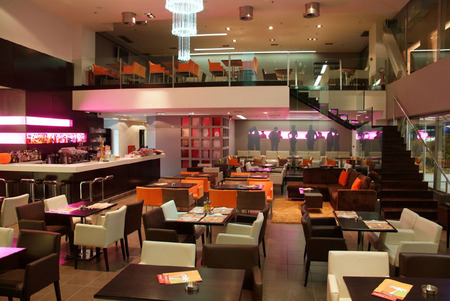 Palmie bistro has been involved in the mass catering and leisure sector since 1966, flaunting from the very beginning a steady and continuous development, sticking always to the values of the triptych «Quality- reasonable prices- great aesthetics» 
With a strong faith to quality and a customer-focused approach as well as with solid and effective steps, Palmie bistro represents all these elements of the Greek mass catering sector, featuring an accessible luxury as far as the high food quality, the environment and the customer service are concerned.
The success enjoyed by Palmie bistro is due to systematic development actions, a great- organised management, a continuous chase of improvement as well as the constant addition of new links in its "family".
So far, the chain has opened various branches in Athens, Piraeus and all over Attica, Karditsa, Iraklion, as well as branche abroad in City of Skopje
The most recent member added to the chain, is the new Palmie Bistro in McArthurGlen's Outlet Village, in Spata, which has already hosted a great number of guests and is about to become the ultimate hot spot, not only for the Outlet, but the whole area as well.
A great franchise opportunity
one of the most steady developing chains
in Greece
creation of infrastructure and organisation systems that very few other chains can boast of
model production and supply unit at a privately owned site in order to provide better support for our branches.
extremely profitable and secure investment
International Expansion
At the same time, and despite the most recent "dark'' financial environment in Greece, there are always plans for even more branches in Greece, as well as for further expansion in former Yugoslavia, Bulgaria, Albania, Cyprus, Turkey and Middle East. 
04/05/2012
On March 8th,  Palmie bistro chain launches a new- ''overhead'' this time-cooperation with Cyprus Airways, offering everyday a meal for two people, on each flight!More specifically, during the whole period ...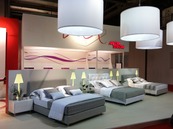 30/04/2012
MEDIA STROM, the Greek leader in mattress industry, participated successfully at the International furniture Fair in Milan "SaloneInternationaledelMobile" on 17-22 of April 2012. This fair is one of the ...
10/04/2012
Master franchising is a form of the franchisor-franchisee relationship in which the master franchisee essentially becomes a mini-franchisor for a specified territory. Within that territory, the master ...